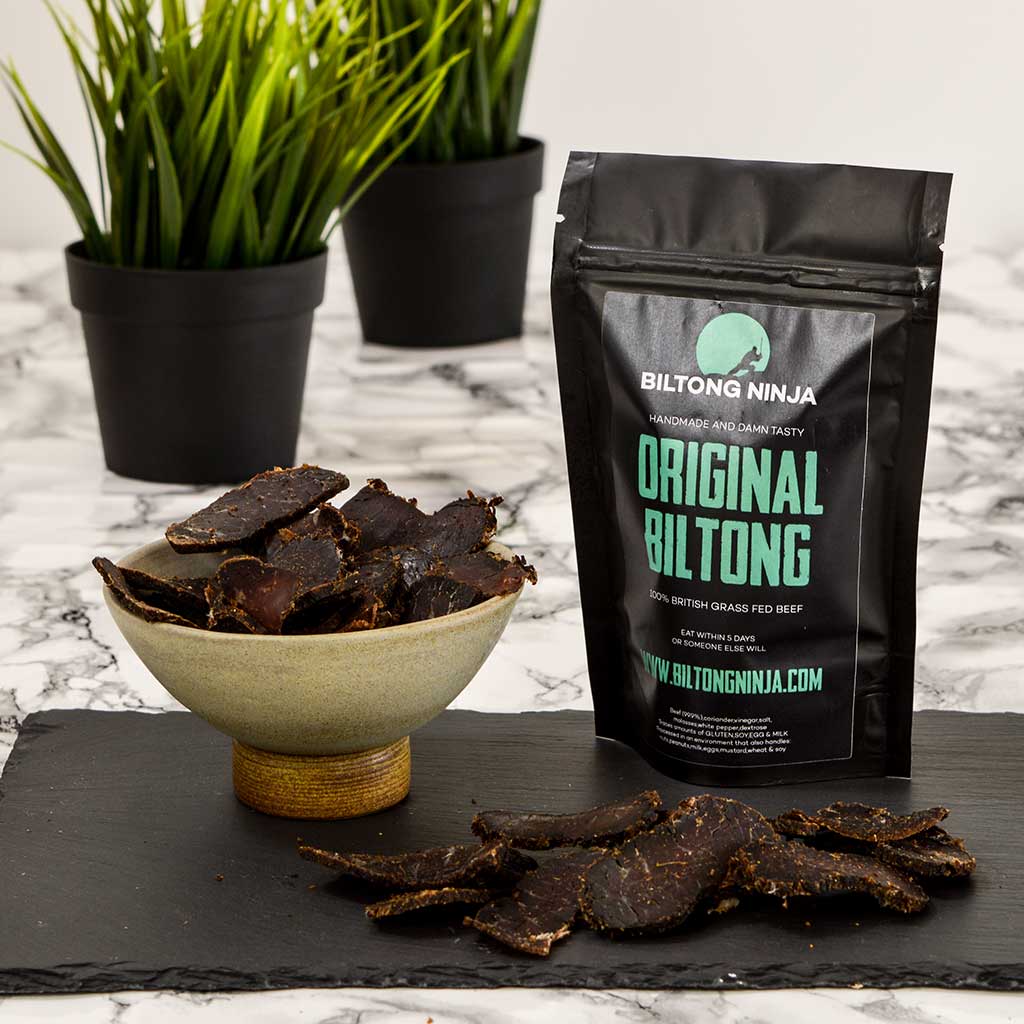 Biltong Original Sliced
Our own recipe biltong made using only the very best grass fed British beef (No funky low grade meat here!) and my grandfathers secret recipe.
Sliced Biltong on average contains only 40-50% of the original moisture giving it an equivalent per/Kg "wet" weight of 2.5Kg of beef.
Biltong must be stored in a cool, dry well ventilated area so moisture can escape as the biltong will mould if left closed up.
Consume the biltong within 5 days of delivery. The UK climate is very humid, so eat it.....fast!
sold out
All items are sent signed for or special delivery.
Please make sure you use an address where someone will be available to accept the parcel on the day of delivery.
We will not refund or replace items that have not been accepted at the delivery address or collected from a depot on the day of delivery.